Designated Divorce Specialist
---
The family home is usually the most significant asset in divorce and elder mediation.
An RCS-D™ REALTOR® , Bobby Baldor is professionally trained to neutralize divorce real estate as a business transaction in the best interest of the house – and each divorcing spouse. Leading your divorce real estate team, Bobby also serves as project manager working with you and your lawyers and can refer real estate and financial professionals specializing in divorce to assist with gathering house-related documents and scheduling consultations, most of which are free.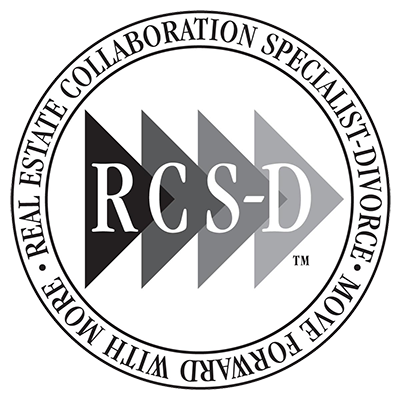 Divorcing Homeowner
---
Learn MORE information from MORE Real Estate and Financial Professionals much EARLIER in my Divorce Process.
learn more

Legal Professionals
---
Want to know what your home is worth? Let our experts prepare a free home analysis for your City area home! Just fill out our form!
Yes, tell me more!
When Keeping the House Equals Losing the Divorce
---
Discover critical mistakes in divorce real estate beyond the scope of appraisals - preventable during divorce but not fixable after:
1. Because her EX kept the house, one woman was dragged into bankruptcy after his mortgage refinance application was denied post-divorce and their joint mortgage then foreclosed!
2. One man discovered his EX's $216,700 pre-marital debt became HIS debt post-divorce as a lien recorded during the marriage against title to the house he kept!
3. Because she kept the house, one woman had to pay $12,000 of her EX's attorney's fees – even with a property settlement hold harmless provision!

The National Association of Divorce Professionals (NADP),the first of its kind, is an association unifying highly vetted professionals who serve clients going through ALL stages of divorce. We are committed to making a positive impact on the divorce process through strategic alliances, divorce-centered education and comprehensive professional development.
The NADP is the pioneer of business-business divorce industry information and resources for a large range of professionals who guide their clients through this overwhelming time. The NADP is dedicated to providing high quality introductions to members and the unique opportunity to create mutually valuable relationships within the divorce industry.
Our mission is to make a positive impact on the divorce process one professional at a time. Through our monthly InstantConnect in-person meetings, and our online platform, NADP members locally and nationally come together in a powerful and productive way to change how their clients experience divorce.
Bobby Baldor is a founding member of the Orlando Breakfast Chapter of NADP